Mosaic
Glass tile and mosaics are more than just an accent tile. They can create an illusion of a waterfall, a bright sunset or any idea you may want to bring to your kitchen or bath. Glass is very easy to keep clean making it ideal for any area of your home or office. If you are looking to add some extra design impact to your backsplash or bathroom, metal tiles and inserts can be just what you are looking for. Several pieces added as accents scattered throughout a backsplash or shower wall can give you a unique look that no one else will have.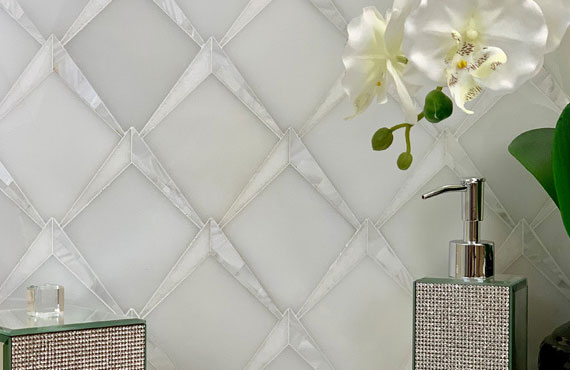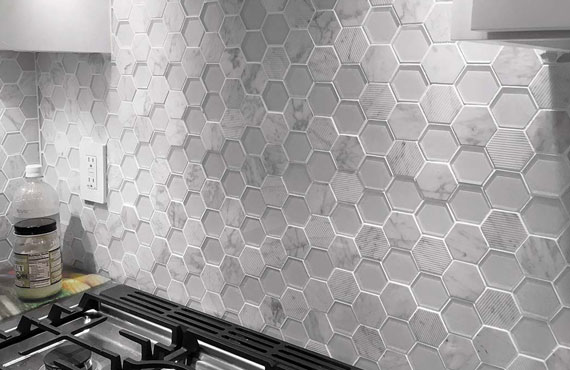 My wife was born with a physical disability,
so any new tile flooring would have to meet our specifications for color,size, shape, durability, price and surface friction. We visited all of the major tile/flooring centers in Westchester. Eventually, we went to Sam's Ceramic in Mahopac. The showroom is large with a great variety of tiles and kitchen/bath designs.We met with the staff who were highly professional, courteous, and knowledgeable about their products. The staff did not make us feel rushed or pressured into making a decision. BRAVO. You gentlemen are the best.
– The Cohn Family, NY